Experience the Magic of St. Mark's Square | Plan Your Unforgettable Visit Today!
Contents
St. Mark's Square | Visitor Information at Glance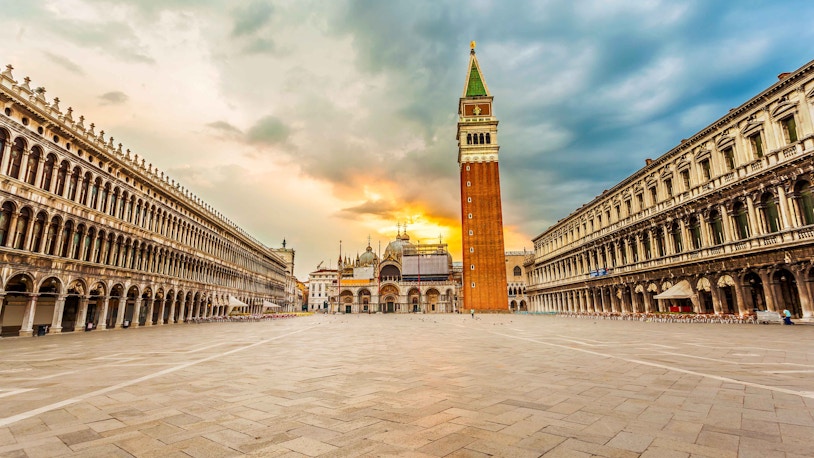 Location: Venice, Italy
Top Attractions: St. Mark's Basilica, Doge's Palace, Campanile di San Marco, Museo Correr, and Bridge of Sighs.
Best Time to Visit: Spring (April-June) and Fall (September-November) are the best seasons to visit St. Mark's Square. The weather is pleasant, and the crowds are manageable.
Opening Hours: The opening hours of the attractions in St. Mark's Square vary.
Getting There: St. Mark's Square is easily accessible by foot or waterbus from various parts of Venice. The nearest waterbus stop is San Marco Vallaresso.
St. Mark's Square Opening Hours
The opening hours for St. Mark's Square attractions in Venice, Italy vary depending on the season and the specific attraction. It is open throughout the year, with huge crowds during summers, and fewer people braving the wet and cold in winters.
Basilica San Marco
Campanile Di San Marco
Doge's Palace
National Archaeological Museum of Venices'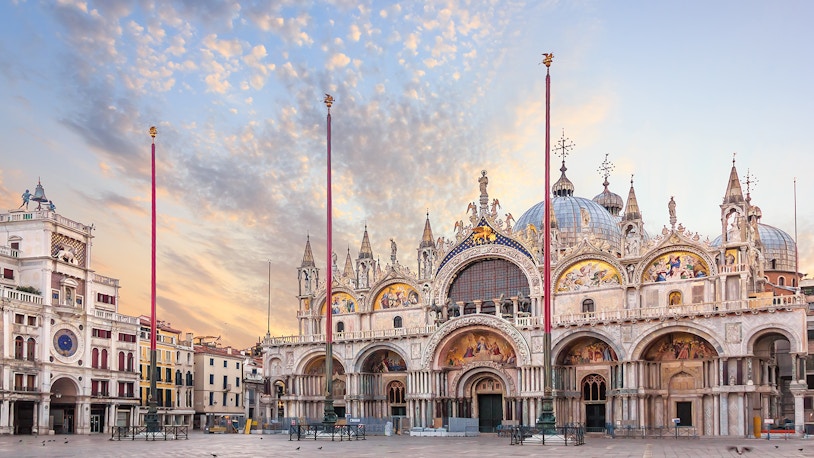 Monday - Saturday: 9.30 AM to 5.15 PM
Last Entry (30 minutes prior): 4.45 PM
Sunday: 2 PM to 5.15 PM
Last Entry: 4.45 PM
Visitor Note: Along with the Basilica, you can also visit the Museum – Loggia dei Cavalli, which is open every Sunday from 9.30 AM - 2 PM.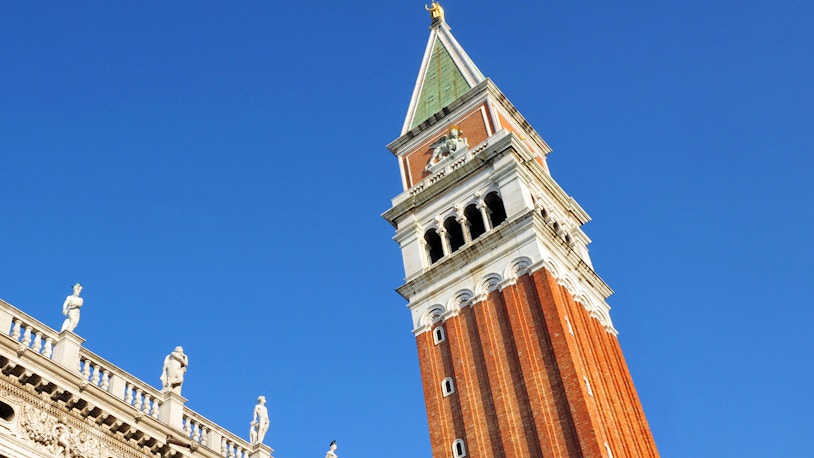 The Campanile di San Marco, also known as the Bell Tower, is open every day from 9.30 AM - 9.15 PM.
Last Entry: 8.45 PM.
Note: However, the opening hours of the Bell Tower are dependent on the weather. Access may be restricted in events of harsh conditions.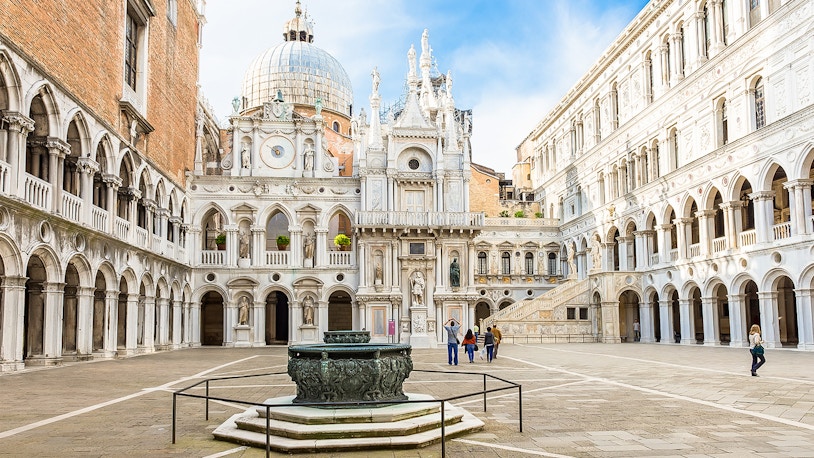 The Ducal Palace, Palazzo Ducale, or simply Doge's Palace is open between 9 AM - 6 PM
Last Admissions (one hour prior): 5 PM
The Palace also has seasonal extended opening hours, which can be checked beforehand.
Plan Your Visit to Doge's palace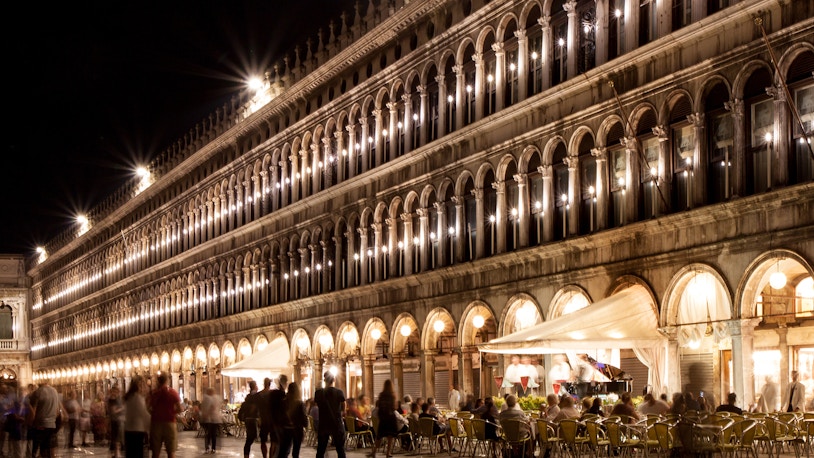 The Archaeological Museum is open every day of the year from 10 AM to 6 PM.
However, it is closed on Christmas and New Year's Day.
What is the best time to visit St Mark's Square?
Weekday vs Weekend 
Weekends at the Square are packed with tourists any time of day. Try to visit during the weekday, as the footfall might be lesser. If the weekend is the only time you've got, try visiting at 9 AM or during the last hour, around 4.45 PM. The wait time after 9 AM will range anywhere between 30 minutes to an hour, as the queues just get longer as the day goes on.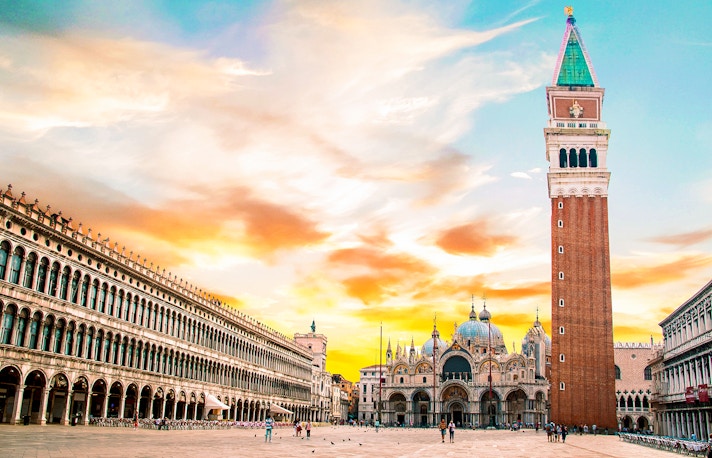 Peak Season vs Off-season 
Spring (March-May) and Summer (June-August) are peak tourist seasons in Venice. The temperatures are high and the streets are full of visitors.  Try visiting between September to November, just after the season crowd has died down. The temperatures are cooler and the attractions are less crowded. December to February is peak winter, with the harsh colds and flooding keeping most visitors at bay. 
Where is St. Mark's Square Located?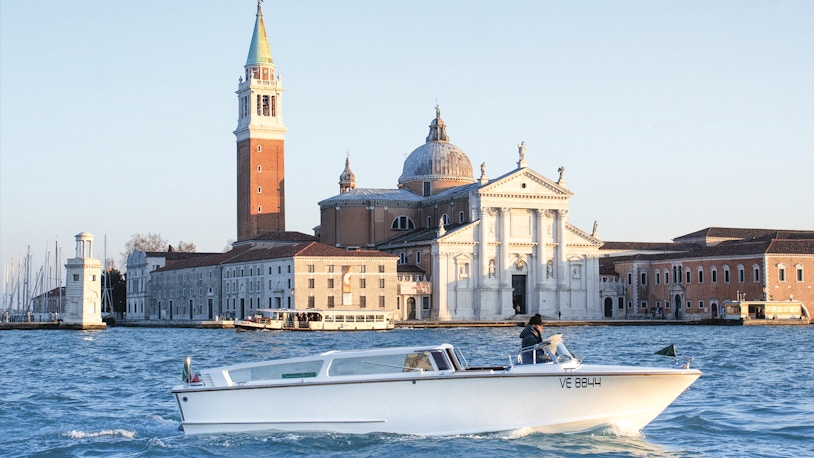 Address: P.za San Marco, 30100 Venezia VE, Italy [Find on Map]
Getting there
By Ferry: Board an ACTV S.p.a-run ferry on Line 1 from Riva del Carbon to Rialto "B" jetty. Alternatively, board water bus line 1 or direct lines 51 & 2 from Piazzale Roma. St. Mark's Square is only 400 m from the ferry terminal.
By Car: Take the road SR11 to reach St. Mark's Square. Paid parking facilities are available in and around the square.
By Foot: St Mark's Basilica is just 580 meters away on foot from Rialto Bridge.
By Water Taxis: These are lined up outside the arrival halls. They take you anywhere in Venice in 20 minutes.
Book Venice Water Bus Tickets
Top Things to See at St.Mark's Square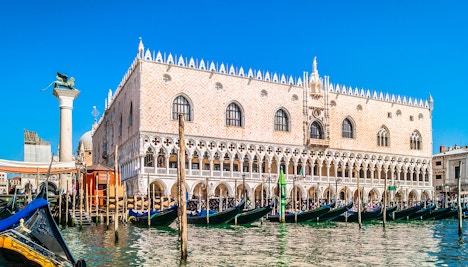 Doge's Palace
One of the two most iconic buildings in Venice, Doge's Palace was the residence of the elected ruler of Venice during the Medieval and Renaissance periods. The Palace is reflective of the opulent lifestyle of the Venice lifestyle, being large enough to contain an entire city in its midst. Do catch a glimpse of the frescoes, staircases and massive assembly halls on your visit. 
Doge's Palace Tickets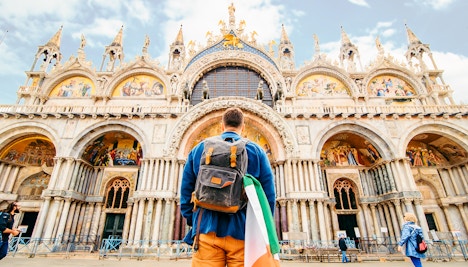 St.Mark's Basilica
The Cathedral is by far Venice's most visited monument, located right in the heart of the Piazza. Famous for being the final resting place of St. Mark, it is recognizable by its massive domes, and glittering mosaics and paintings inside. The Cathedral also houses a museum, Loggia dei Cavalli, a must-visit. 
St.Mark's Basilica Tickets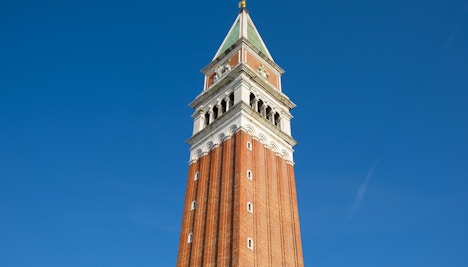 St Mark's Campanile
The Bell Tower has a rich history, being used as an observatory by Galileo in 1609. The tower collapsed in 1902, but was rebuilt ten years later to mirror its original structure. It stands at 98.6 m in height, and is one of the most distinctive structures in the Piazza, topped by lion faces and identifiable by its five iconic bells.
Know Before You Go
Facilities
Accessibility
Rules
Nearby Attractions
Visitor Tips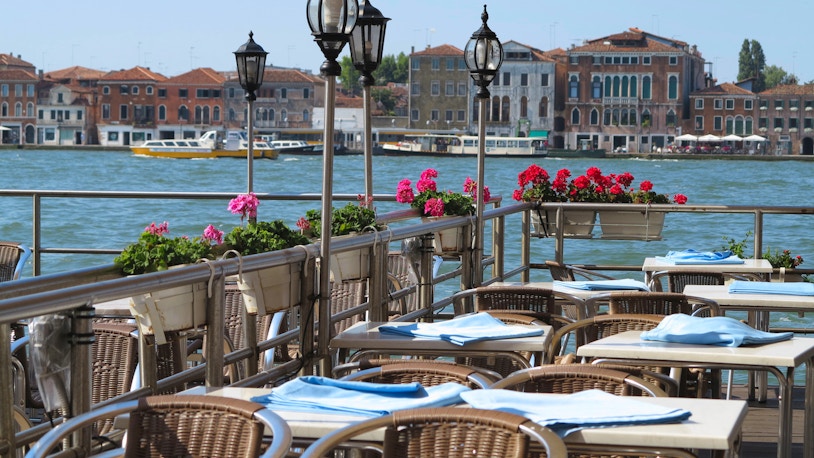 Restaurants and Cafes: There are plenty of cute eateries in St. Mark's Square that serve delectable Italian cuisine and drinks. Some offer outdoor seating with a beautiful view of the square.
Toilets: Public restrooms are available in St. Mark's Square. Some are free, while others may require a small fee to use.
Information and Tourist Centers: There are several tourist offices and information centers in the Square where you can get information on local attractions, tours, and events. They can also provide maps and other helpful resources.
Gift Shops: There are several gift shops in the area around St. Mark's Square where you can purchase souvenirs and gifts to take home.
Public Transportation: St. Mark's Square is accessible by water taxis and gondolas. There are also water bus stops located near the square that can take you to other parts of Venice.
ATMs: There are several ATMs located in and around St. Mark's Square where you can quick cash.
Wi-Fi: Some restaurants, cafes, and other establishments in and around St. Mark's Square offer free Wi-Fi to their customers.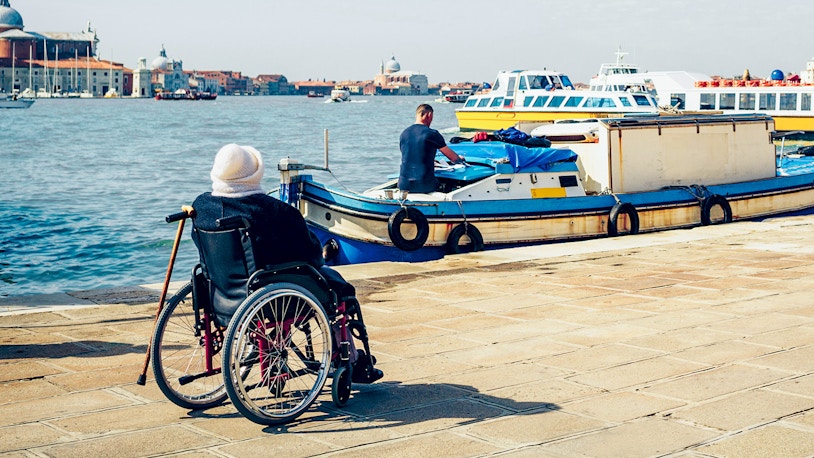 Wheelchair Accessibility: The pavement in and around St. Mark's Square can be difficult to navigate using wheelchairs. However, some areas have been paved with smoother materials to make them wheelchair-friendly.
Accessible Entrances: Attractions such as St. Mark's Basilica and Doge's Palace have well-facilitated entrances with ramps or elevators to provide access for visitors with disabilities. 
Public Toilets: There are some public toilets available with special provisions for people with disability. 
Assistance Dogs: Guide dogs and other assistance dogs are allowed in St. Mark's Square and its attractions.
Water Transportation: Accessible water transportation is available for visitors with disabilities. Some water buses and water taxis have wheelchair lifts.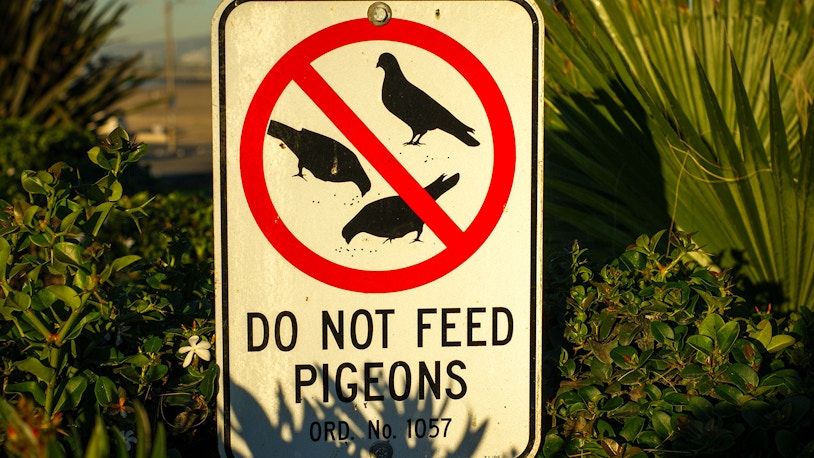 No Feeding Pigeons: It is prohibited in the square as it can create a nuisance and health hazard.
No Sitting or Lying Down on the Ground: Visitors are not allowed to sit or lie down on the ground in the square.
No Littering: Littering is strictly prohibited, and visitors are required to dispose of their trash in the designated bins.
No Smoking: Smoking is not allowed in the square or any public places in Venice.
No Loud Music or Noise: Excessive noise that can disturb the peace and tranquility of the square isn't allowed.
Dress Appropriately: Visitors should dress modestly and avoid wearing revealing clothing when visiting religious sites like St. Mark's Basilica.
Respect the Monuments and Buildings: Do not touch or climb on the monuments or buildings in the square.
No Cycling or Skateboarding: Cycling, skateboarding, or any other similar activities are not permitted in the square.
No Pets Allowed: Pets are not allowed in the square except for service animals.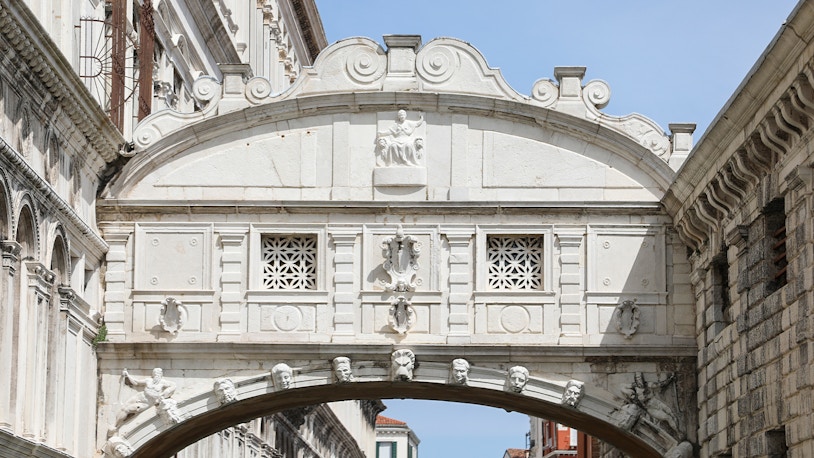 Bridge of Sighs - A charming white limestone bridge connecting the Doge's Palace to the New Prison in the Rio di Palazzo. The distinctive name is derived from the legend that prisoners would sigh as they crossed it on their way to the prison, knowing they would not see the outside world again.
Peggy Guggenheim Collection - One of the most proclaimed modern art museums in Venice. The collection of 20th-century art comprises unique pieces ranging from Cubism and Surrealism to Abstract Expressionism themes. 
Teatro La Fenice - The opera house in Venice is a huge favorite among theater lovers. After being destroyed in a fire, the opera house was rebuilt into a magnificent structure we see today. Known for its acoustics and interiors, the opera is a must-visit when in Venice. 
Rialto Bridge - Connecting the Sestieri (district) of San Marco and San Polo, the Rialto Bridge is the oldest of the four bridges on the Grand Venice Canal. The 7.5m stone arch was designed to allow movement below it, and is one of the most iconic bridges in Italy.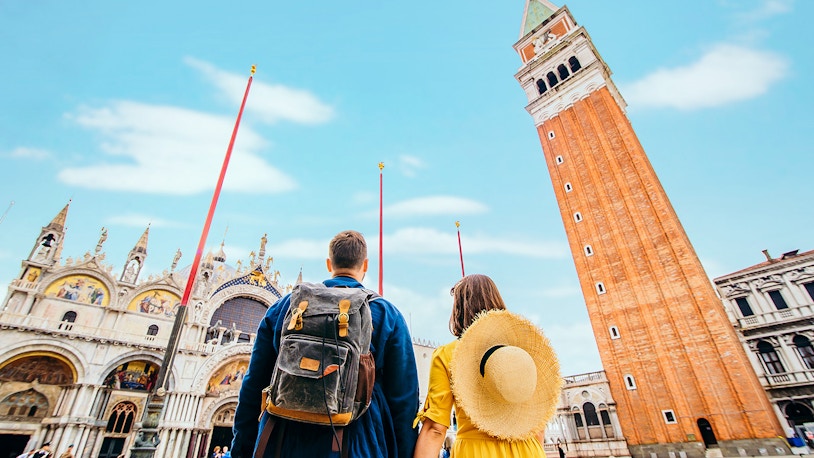 Feeding pigeons in the Square is banned, and could attract a fine of EUR 50- EUR 200 on the offender. 
The Basilica is by far the most frequented tourist attraction in Venice, which means long waiting periods. Opt for a skip-the-line ticket - you can get these in combination with other attractions - to save yourself from waiting in line. 
The Basilica lights up in the evenings and is an ethereal site, do make time to stop at one of the many cafes in the square to watch this display. 
Since the Basilica is a place of worship, modest dressing is encouraged. 
The Square is full of attractions and will include a lot of walking, visitors are encouraged to wear shoes and comfortable clothing. 
Photography inside the buildings is strictly for non-commercial purposes only. 
Most buildings do not permit bulky baggage and luggage on visitors while entering. Do opt for the luggage storage facility at Piazzetta dei Leoncini instead. 
The Basilica, Museum and Treasury are wheelchair accessible.
Book St. Mark's Square Tickets
Frequently Asked Questions about St Mark's Square
Can I visit St. Mark's Square for free?
You do not have to pay an admission fee to enter St. Mark's Square.
Why should I visit St. Mark's Square?
The Square is surrounded by various attractions including the Basilica, Doge's Palace and Rialto Bridge.
Where is St. Mark's Square?
St. Mark's Square is a promenade located between the Grand Canal and Piazza San Marco in Vienna.
How do I book tickets to visit St. Mark's Square?
No tickets are required to visit the square, however you will require tickets for the attractions within the square.
What are the things to see at St.Mark's Square?
The Square is surrounded by various attractions including the Basilica, Doge's Palace and Rialto Bridge.
Why is St.Mark's Square famous?
While most of Venice is covered with water, this is the largest public gathering space on land, and a great spot to spend the day.
Can I visit St. Mark's Square with kids?
Yes, however the square is crowded throughout the year, and it is advisable not to let the children wander.
Can I purchase food and drinks at St. Mark's Square?
Yes, the square is flanked with famous cafes and restaurants for refreshments any time of day.
How long does it take to visit St. Mark's Square?
Exploring the square and all the attractions in it will take you at least a day, factoring in the waiting time at every attraction.