All You Need to Know About Venice's Vaporetti | Water Bus Schedule, Routes & More
Contents
Venice Water Bus | Quick Facts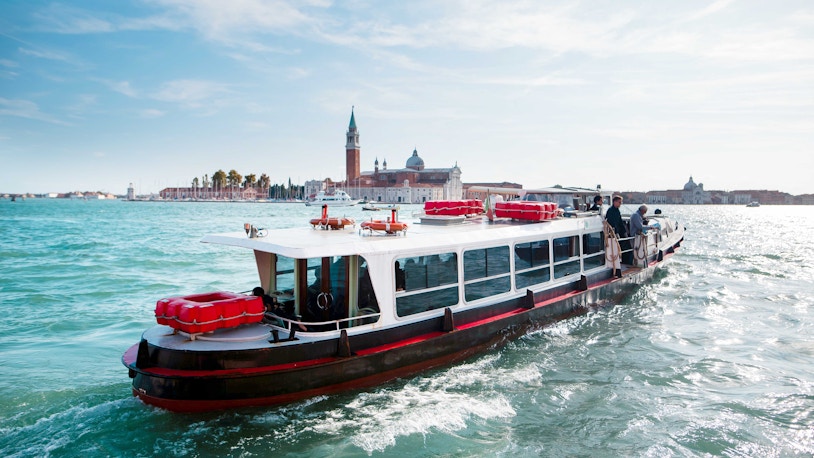 Official name: Vaporetto (singular), Vaporetti (plural)
Operator: Azienda del Consorzio Trasporti Veneziano (ACTV)
Purpose: Public transport service
Hours of Operation: Main Routes - 5 AM to 12 noon, Night Lines - 11:30 PM to 5 AM
Plan Your Venice Water Bus Trip
What are the Venice Water Bus Routes?
What is the Vaporetto Timetable?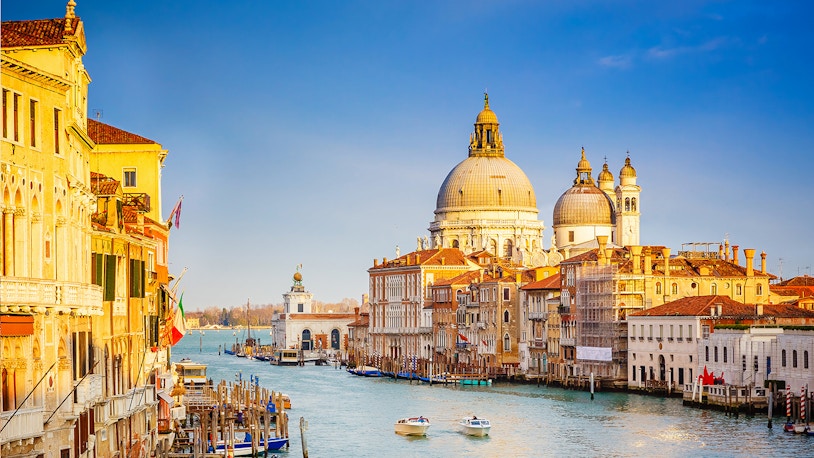 City Centre Route: Routes 1 and 2 run through the city centre connecting Piazzale Roma, Academy Bridge, St. Mark's Cathedral, Tronchetto and Rialto.
City Orbital Routes: Routes 4.1, 4.2, 5.1, 5.2 and 6 connect Fondamenta Nuove, Arsenale, Lido, the Gardens, Zattere and Murano to the city centre areas of Piazzale Rome or Tronchetto.
Lagoon Routes: Routes 11, 17 and 20 connect St. Mark's Cathedral to Pellestrina, Lido and St. Servolo, respectively.
N Route: Running from 11:30 PM to 5:00 AM, the N Route are nighttime buses that connect the city centre and other important landmarks in Venice.
Detailed Route Map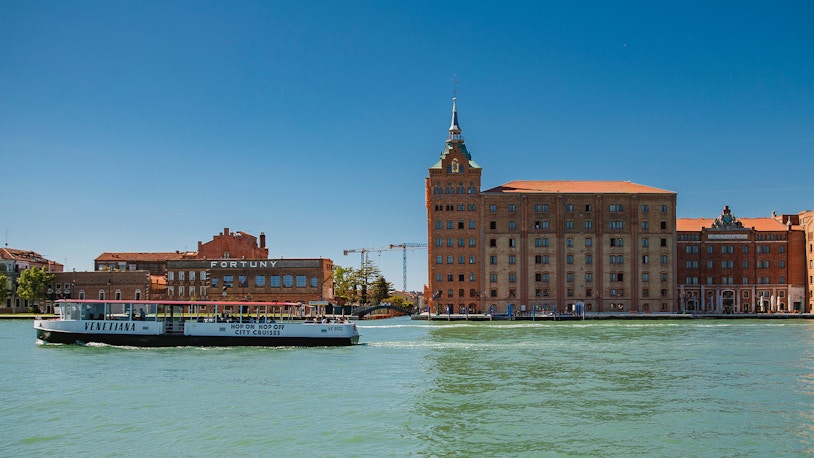 Vaporetto, across all the routes, run from 5:00 AM to 12:00 AM. 
The N Route, operating at the city centre and other important landmarks in Venice, runs from 11:30 PM to 5:00 AM.
The frequency of Vaporetto is one every 12 minutes during the daytime and one every 35 minutes at night.
Vaporetto runs all days a week, every day of the year. It is the main public transport system in Venice.
Services can be restricted during high tide, known as acqua alta in Venice.
Detailed Venice Water Bus Schedule
Book Venice Water Bus Tickets
Who Operates the Vaporetto?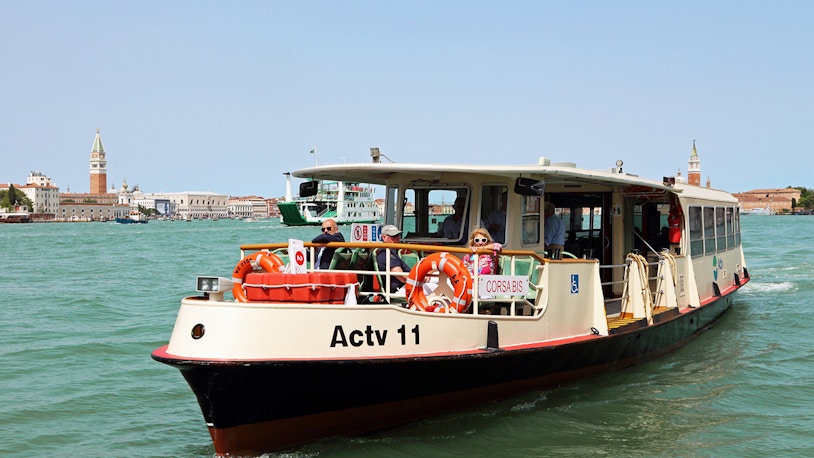 Azienda del Consorzio Trasporti Veneziano, popularly known as ACTV, is the company that operates the Water Bus in Venice.
Founded on 1st October 1978, ACTV began public transport operations in Venice and Chioggia municipalities. The ACTV has more than 150 waterbuses in its fleet that connect Venica and adjoining islands within the Venetian Lagoon.
The first Vaporetti was started in 1881, gradually spreading all across Venice and nearby islands. ACTV also has autobus, people mover, tram and ferry boat services within Venice, while in municipalities like Chioggia, ACTV runs urban buses. The ACTV network is spread across Lagoon Area, Lido and Pellestrina Islands, and the mainland within the Venice municipality.
Is the Vaporetto Accessible?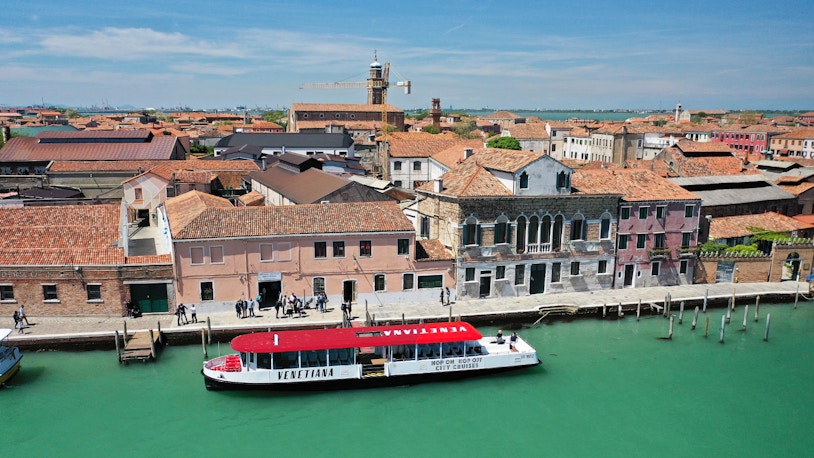 Passengers with reduced mobility can use Vaporetti to visit must-see landmarks in Venice. When the boat comes to the dock, a ramp is laid down where people can enter the Vaporetto. The ramp may have an incline, but both manual and electric wheelchairs/mobility scooters can get onboard a Vaporetto easily.
People with disabilities can also get a ticket at discounted prices. A single journey costs €1.50 with a free journey for an accompanying person. Route 1 and 2, which connect the most famous attractions in Venice, are completely accessible. Other Vaporetto lines may be partially accessible, but you will be assisted at every step if needed.
Other Modes of Transport in Venice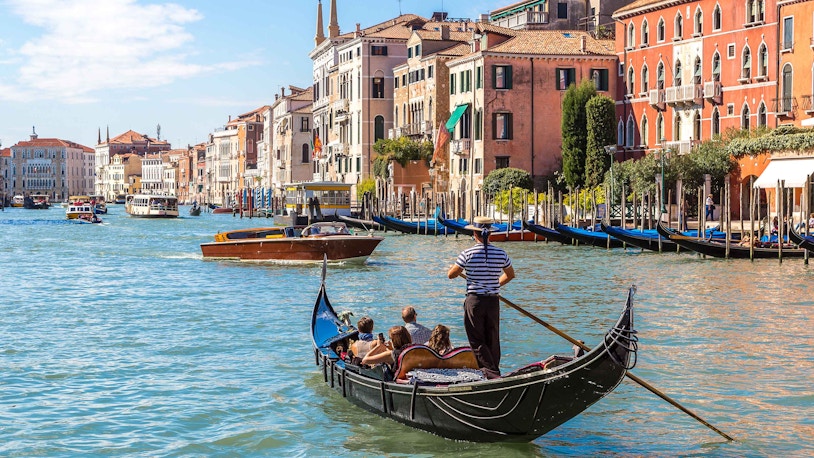 Gondola: At one point, gondolas were the only mode of transport in Venice. It was a rowing boat that has now become a tourist attraction in the city. A gondola tour costs €80 for 30 minutes.
Bus: While bus connectivity is limited in Venice, visitors can still use bus services to travel to landmarks connected via land. A single journey can cost about €1.50.
Alilaguna: A special ferry that connects Marco Polo Airport to Venice city centre is owned by a company called Alilaguna. A single journey ticket costs €30 and is valid for 24 hours.
Public Transport in Venice
Meaning of Vaporetti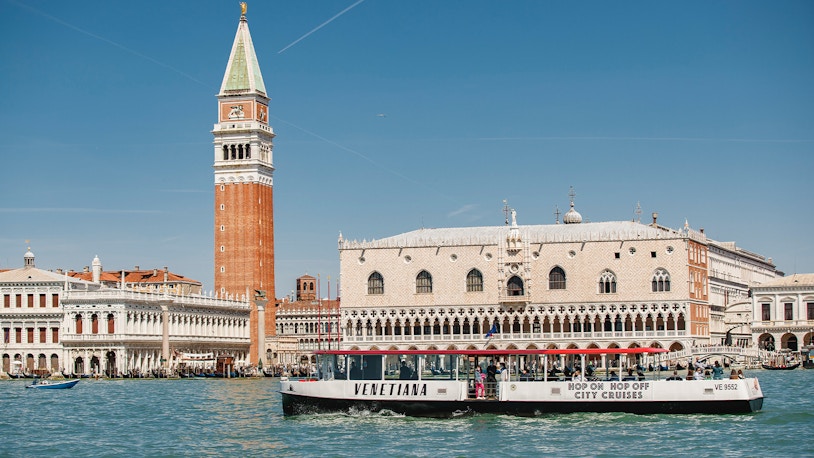 The name Vaporetto is derived from the Italian word "vapore", which roughly translates to the steamboat. The word Vaporetto also means little steamer in Italian. 
When it was first started in 1881, the waterbus used to run on steam. While it does not run on stream today, the name stuck. 
Locals call the waterbus batèlo or vaporino, but the term Vaporetto is commonly used in the city.
Uses of the Vaporreto in Rome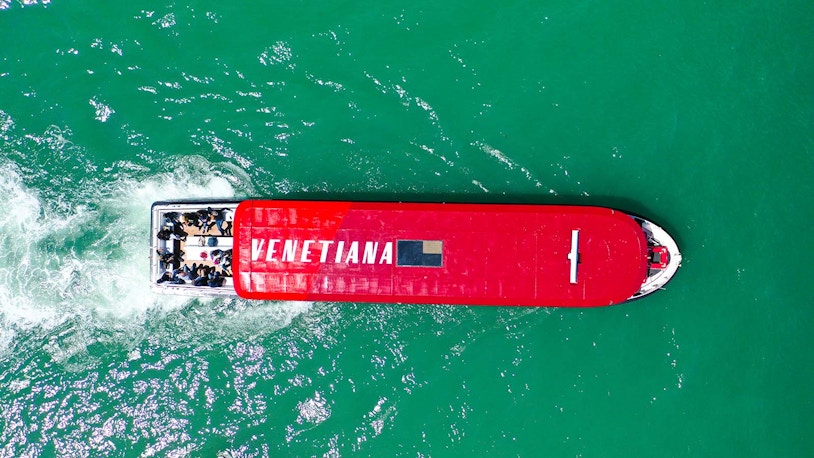 The primary use of Vaporetto is public transport. Venice is mostly connected through canals, and it is difficult to reach places quickly on rowing boats like gondolas and small ferries. 
Most Vaporretos are waterbuses that run all 24 hours to transfer passengers from one destination to another. 
Emergency services like ambulances and police cars also use Vaporetto to reach areas in the city easily and quickly. 
Vaporetto is also used to travel to nearby islands located within the Venetian Lagoon.
Frequently Asked Questions About the Venetian Vaporetti
Q. What is the Vaporetti?
A. Vaporetti is a Venetian water bus that is the quickest, cheapest and most convenient form of public transportation in the city.
Q. What is the Venice Water Bus?
A. The Venice Water Bus is a public transport system developed to connect different parts of the city. Locally, the waterbuses are called Vaporetti.
Q. Who operates the Vaporetti?
A. The Vaporetti has been operated by Azienda del Consorzio Trasporti Veneziano (ACTV) since 1st October 1978.
Q. How do I book tickets to use the Venice Water Bus?
A. You can buy tickets to Venice Water Bus on the counters or online. However, it is best to make your purchase online, as you can avoid huge queues at the counters. Buy your tickets here.
Q. How much does it cost to use the Vaporetti?
A. It costs about €9.50 to ride the Venice Water Bus and the ticket is valid for 75 minutes. You can buy tickets based on the time you will be spending on your travel. For people with reduced mobility, the ticket costs €1.50, along with free access to an accompanying adult.
Q. What are the Vaporetti operational hours?
A. The Vaporetti runs from 5:00 AM to 12:00 AM, while the night waterbuses on the N Route run from 11:30 PM to 5:00 AM. The waterbuses run every day, all time of the year. Some routes might be restricted during high tide.